Maximise your learning with Cyberschool services
30-Apr-2022 | 2:53 PM
Maximise your learning with Cyberschool services.
Cyberschool is a special e-learning website hosted by Pre-Uni New College and provides the extensive educational services to help students revise their entire Pre-Uni New College class work.
Services vary depending on the course registered, and each service has its due date. Therefore, students should enjoy all provided services until expiry as there is no extension.
Click the image below to overview 2022 Term 2 Primary Cyberschool Service List (

NSW

).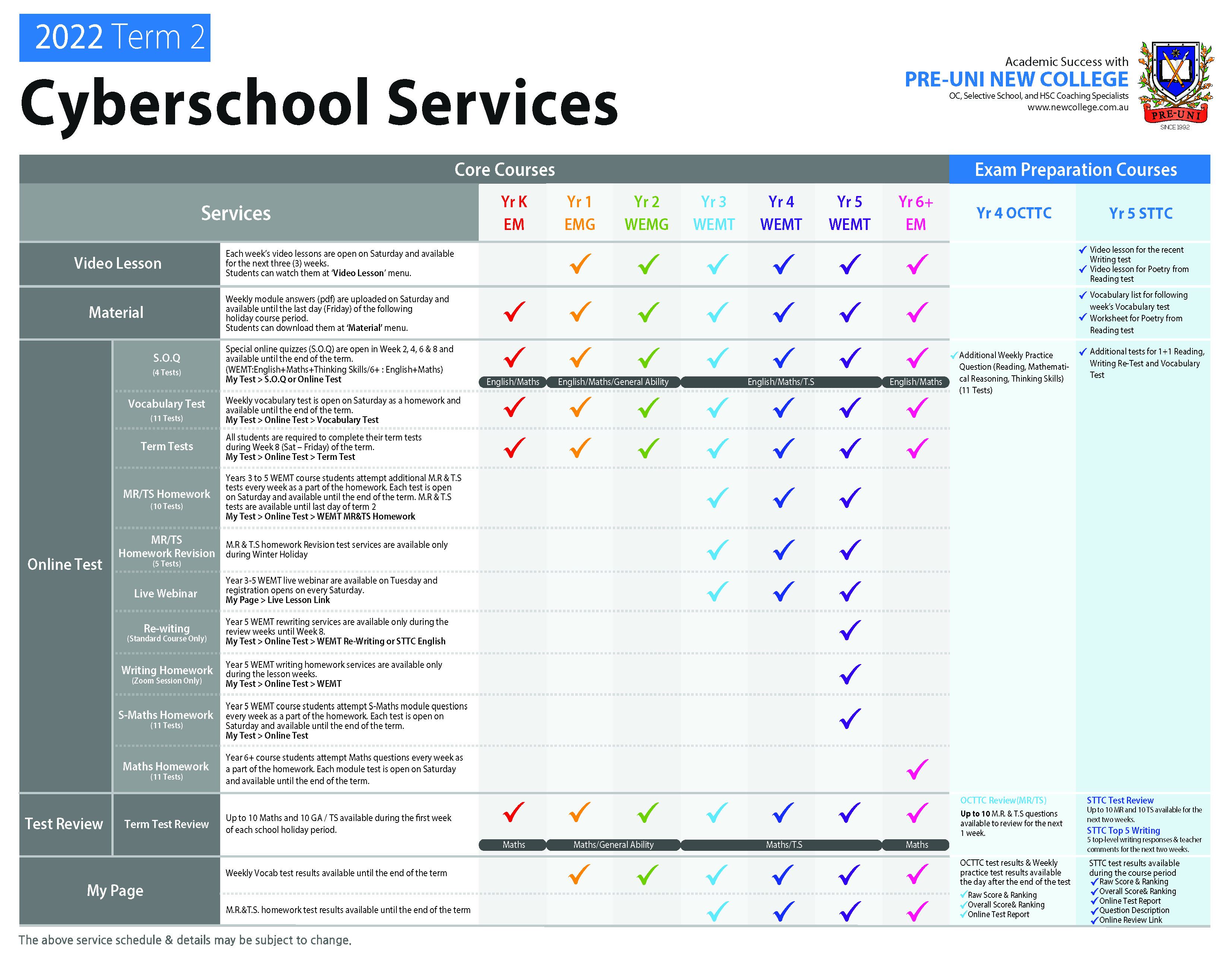 Check Out the 2022 Term 2 Course (

NSW

) Cyberschool Newsletter and Service Schedule below!